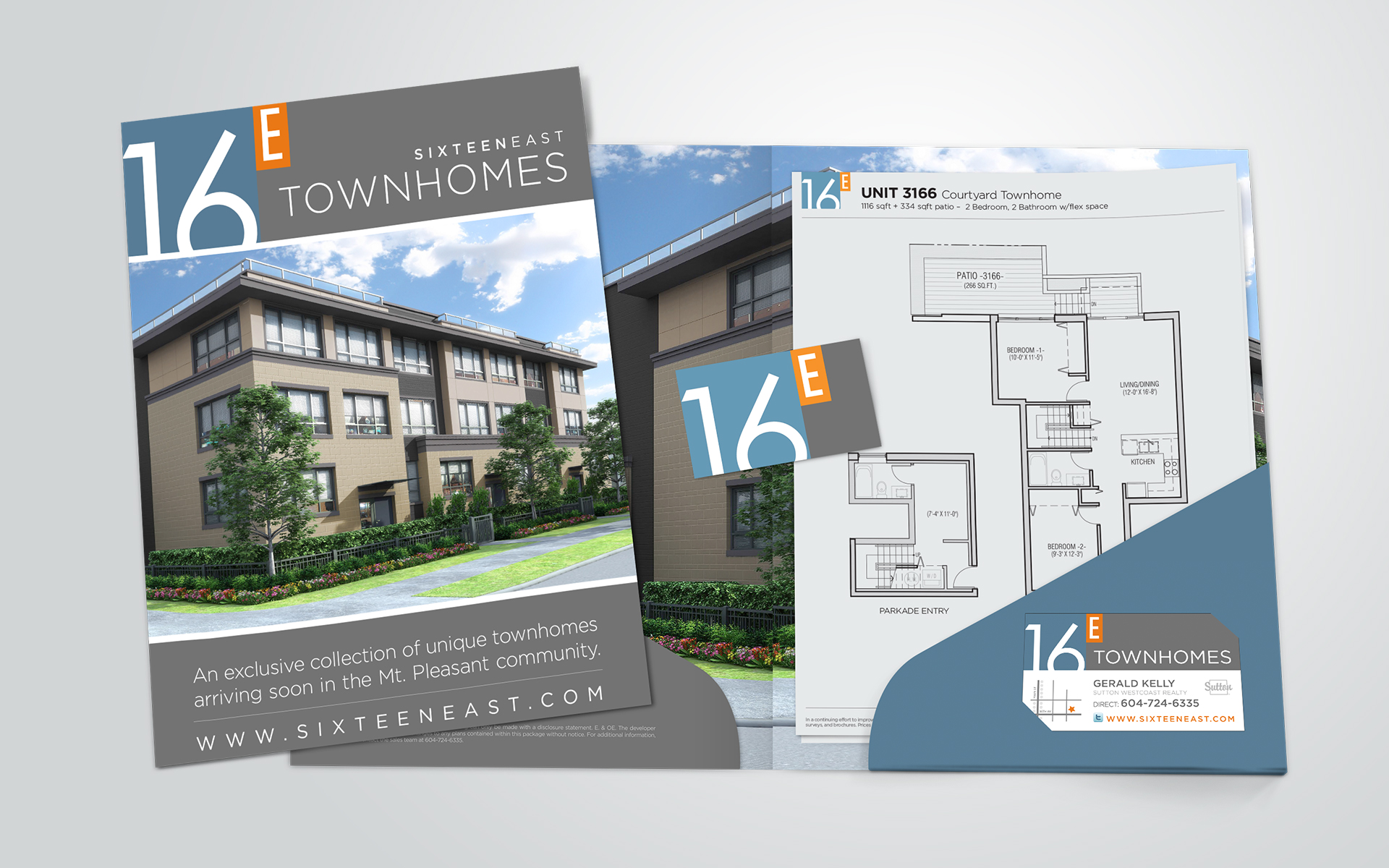 AgentID was approached very early on to be involved as a partner in the 16East Townhome project. We worked closely with the developer on the design of the building, seeking to find a balance between the contemporary design that the buyers were looking for, while remaining mindful of the traditional roots of the Mount Pleasant community.
Once the design was finalized, we developed the branding & identity for the project, along with the marketing plan and deliverables. In place of an expensive sales center we provided a comprehensive online portal, with maps, information, and 3d renderings of every unit. We even developed a virtual model which users could spin & interact with to view the building from all angles.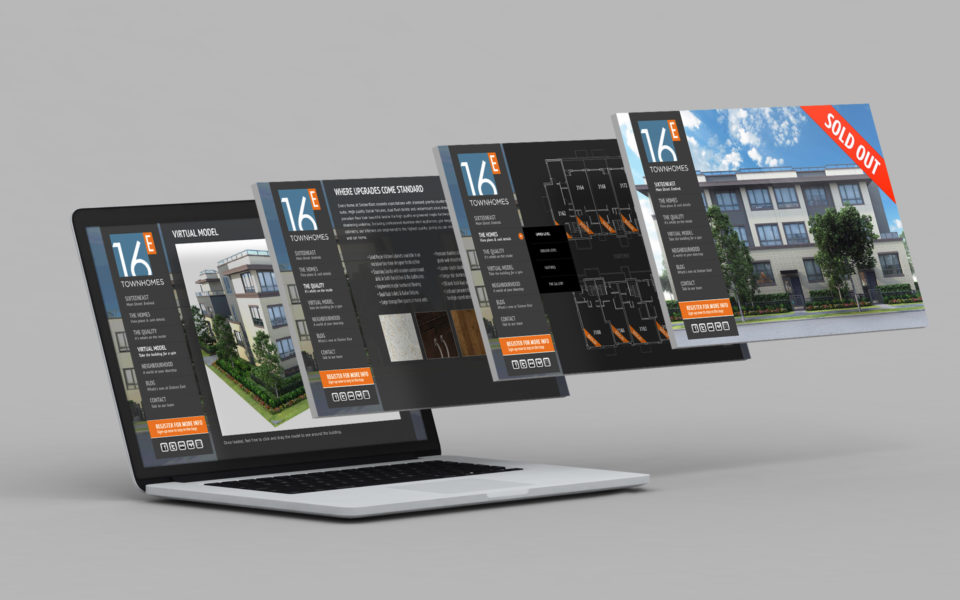 The sales team was the first in Vancouver to be equipped with iPads which we outfitted with a customized offline information portal / iPad app. This gave them the ability to sit face to face with clients to view floor plans & finished, and interact with the virtual model. The sales team also provided weekly updates and community information via our video blog and on the project's facebook & twitter pages. Thanks to the innovative digital approach, the project reached is presale target and construction was able to proceed.
Once the building was almost complete we resumed the sales cycle. We worked with a local staging company to furnish some of the units, and were able to sell the rest of the building upon completion.